People
Michael B. Holt
Support Analyst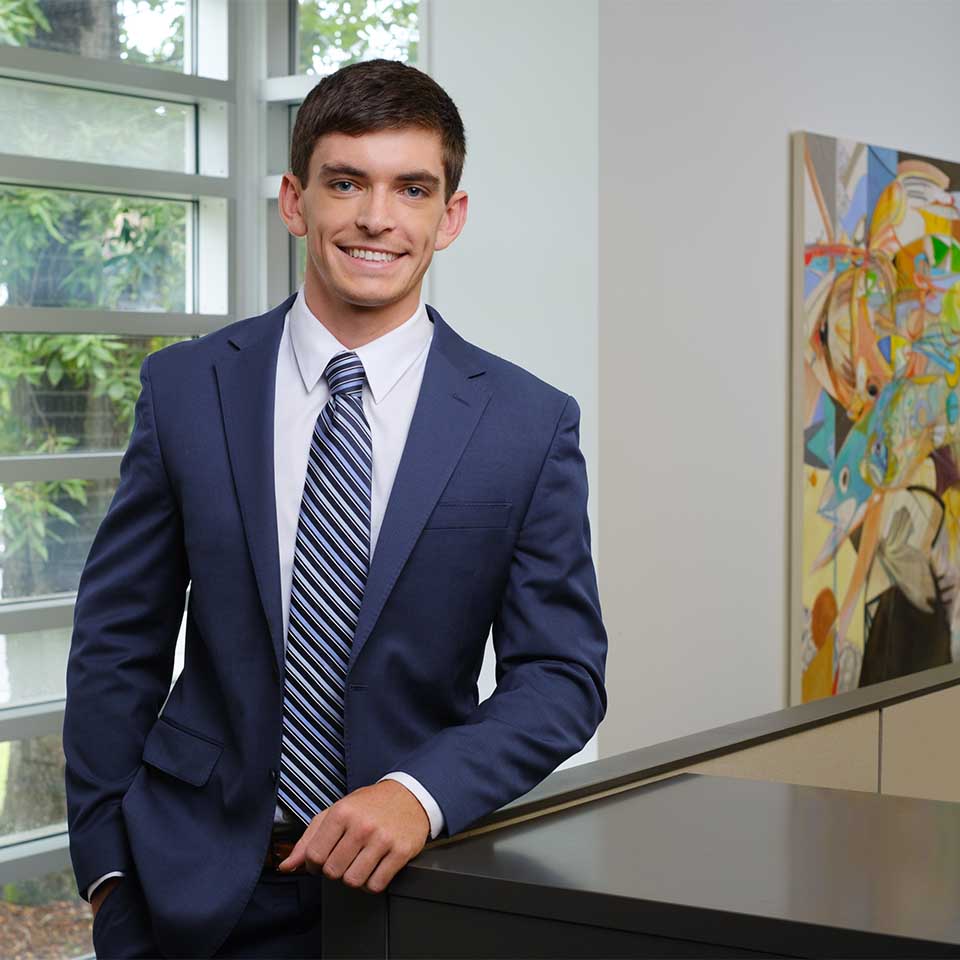 Michael started and operated a moving company while he was in college. So, we knew from the get-go that we were adding a heavy lifter to the team.
You have to admire someone who knows what they want – and goes after it. Michael walked into our office one day with a paper resume in hand and asked if we had an opening for an intern. We did. And, according to Michael, he "hit the honey pot" when he got the position.
He's now a full-timer and amazes us with his ability to maximize the possibilities of an EXCEL spreadsheet. Another amazing thing – his unwavering dedication to staying in shape. "I hit the gym for two hours at least five days a week. It helps me be the best I can be both mentally and physically." Clear mind. Strong body. The ideal foundation for good work.
B.S. in Business Administration, University of South Carolina- Finance Major with a Concentration in Data Analytics